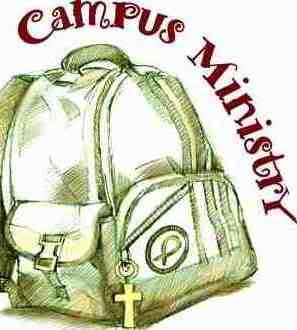 I really enjoyed Tyler & Jennifer Ellis' class on campus ministry at the 2010 Pepperdine Bible Lectures (I made a previous post about Tyler's work here).
In addition to well-researched information, they shared several practical reasons churches should be involved in collegiate missions and several excellent evangelistic/"get to know you" tools for campus ministers to use with students (I will share all of those tools in a future post).
Here are a few things I jotted down during Tyler's presentation:
"Campus Ministry = World Evangelism" by Tyler & Jennifer Ellis.

Friday, May 7; 9:45AM.

"Campus ministry is one of Hell's best kept secrets!" The opportunity to minister to college students is great, but few churches take advantage (Churches of Christ have less than 150 campus ministries out of several thousand colleges in the United States).
"Most people who lose their faith do it before they leave college – most people who find faith do it before they leave college. College students are the most receptive people in the world!"
International students are on our college campuses today hailing from countries that do not allow Christian missionaries to enter. If those students commit their lives to Jesus while they're in college here, they'll go back home as missionaries facing no language or cultural barriers.
Shares a quote from Randy Alcorn: "Whatever truth that has the potential to change you life, Satan will try to attack." Tyler adds this: "Whatever person has the potential to change the world, Satan will attack. Who's Satan attacking the most today? College students!" Why? Because they have the greatest potential to change the world.
College students on fire for Christ have the potential to turn the world upside down. Nearly all great of the great spiritual revivals experienced in the United States started with a committed few students on college campus (my addition: a great book on this topic is When God Walked on Campus by Michael Gleason).
Potential: when college students leverage their passion toward love and truth, it changes the world! Instead, most learn to focus their passions/energy on carnal things (sexuality, greed, etc.).
Bottom line: We need a plan to reach college students!
We need to start more campus missions, not more campus ministries.
Churches shouldn't base their decision to start a campus mission on how much students will put in the collection plates on Sunday mornings. Churches supporting foreign missions don't worry about how much money the Africans are putting in the collection plates overseas, do they? We must approach college students as missionaries.

Practical Suggestions for Churches Interested in Reaching Out to Students

Adopt a campus.
Sponsor/adopt students.
Do research. Find out what students' needs are and try your best to meet them.
Talk to your church's missions committee about support campus missions.
Specifically reach out to international students.
Invite students into your home. Feed them.
Provide a family atmosphere to internationals.
Tyler & Jennifer did a good job with their presentation. Great information, great suggestions, and great ministerial philosophy in approaching campus ministries as evangelistic missions.
There's still more to come – I'll post all the great Bible studies Tyler shared with everyone soon.
In the meantime, you're invited to click here if you'd like to access additional notes from from the Pepperdine Bible Lectures.